Statue of Linda unveiled in Campbeltown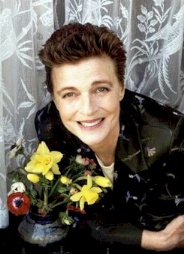 Friday, 1 November, 2002
Scots tribute to Linda McCartney


The statue is the centre piece of a garden

A memorial garden has been opened near the Mull of Kintyre in tribute to the
late Linda McCartney.

The photographer and animal rights campaigner, who was married to former
Beatle Sir Paul McCartney, died from cancer in 1998 at the age of 57.

The Mull of Kintyre was a favourite retreat for the celebrity couple and was
immortalised by Sir Paul in a hit song in the 1970s.

A bronze statue of Linda McCartney, commissioned and donated by Sir Paul,
forms the centre piece of the garden in Campbeltown - the main town on the
Kintrye peninsula in the west of Scotland.


The couple loved their Scottish retreat


Mrs McCartney's family paid tribute to the local community at the unveiling
on Friday.

Daughters Stella and Mary McCartney said the area had been an inspiration to
their mother.

In a statement they said: "Scotland was one of mum's favourite places and it
is wonderful to have a permanent statue to remind us of the great times we
spent with her there.

"We would like to say thanks to the people of Campbeltown for honouring her
in this way."

Sir Paul, his daughters fashion designer Stella and photographer Mary, and
Heather, Linda's daughter from her previous marriage, had been expected at
the unveiling on Friday but were unable to attend.

'Generosity'

The ex-Beatle and his son James were touring America this month, and the
daughters were said to have work commitments.

Sir Paul's second wife, model Heather Mills, had not been expected at the
ceremony.

The Linda McCartney Kintyre Memorial Trust, which has been working on the
project for four years, also hopes to open a gallery nearby where exhibits
of her Kintyre photographs can be displayed.

Trust chairman Alastair Cousin said: "I hope that the creation of this
memorial garden will express to the McCartney family the gratitude that the
community felt for all that they have done for Kintyre and its reputation at
home and abroad.

"Much more importantly it will be recognised as an appreciation of Linda's
generosity, always anonymous, to so many causes, her enthusiasms for Kintyre
expressed in her photography and her determination to ensure that her family
were exposed to its values whenever possible."

'Tranquility'

The McCartneys owned a number of hill farms in Kintyre where they spent a
significant amount of time raising their family.

The scenic area of south west Scotland is also known as the inspiration for
the Beatles' song "The Long and Winding Road," and for the Wings number one
hit "Mull of Kintyre".

A two-thirds life size clay statue of Linda holding a lamb is the focal
point of the memorial garden.

Local Councillor Alistair McKinlay said: "The development of this garden
will encourage people from far and wide to visit Kintyre and experience the
unique landscape and atmosphere of tranquillity which inspired one of the
leading photographers of the twentieth century."