Previously unseen pic of Paul at the Cavern Club, Liverpool 1968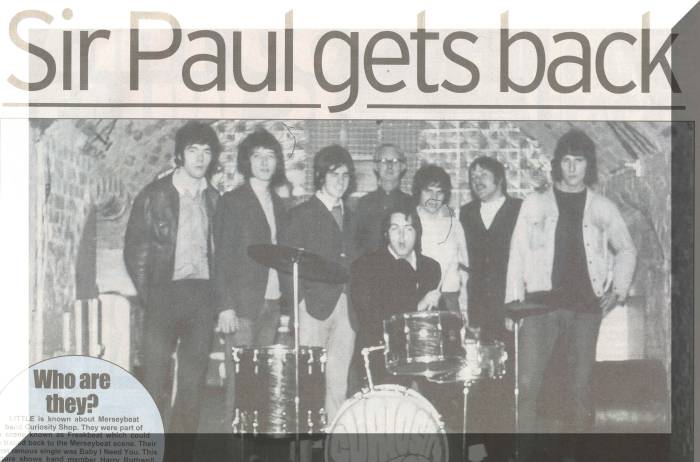 This photo was taken in 1968 when Paul paid an impromtu visit to The Cavern Club with Linda on 25 October. The then club owner, Alf Georghegan asked if he could takes pics. Paul said "Yes" providing the press were not involved. Alf went out to a local photographers and bought a camera for this special occasion. I remember this incident but this is the first time I've seen the pics.
The Band with Paul are local Liverpool band The Curiosity Shop. From left to right:
Sammy Rothwell, Harry Shaw, Mick, Alf, Billy Geeleher, Billy Butler (local DJ) and Billy Hargreaves.